Afghan refugees developing in Turkey
Afghan refugees developing in Turkey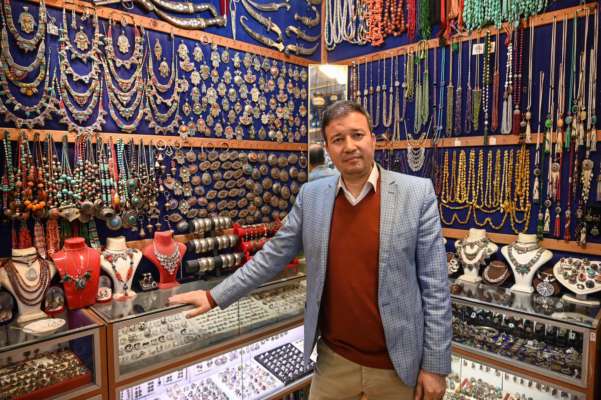 Turkey's property purchase has seen an increase of 82% since the introduction of new refugee-facilitating businesses. About 30 years ago, when Afghan businessman Haji Jacob Berhan left his country because of a wave of war and violence. When he was with him, his whole family and all the accumulated capital were there. He was on his way to Saudi Arabia, where he opened a restaurant. But being a refugee, it was difficult for their children to enroll in school. Then they moved to Dubai, but it was not possible for them to cover housing costs. Then they moved to Turkey two years ago. He operates a restaurant in Istanbul, Istanbul.
They took advantage of the turbulent environment that ensured the independence of the refugees 'businesses. The 52-year-old Burhan, who lives in his Kebab restaurant, told AFP:' There are 15 people working in my restaurant, including Turkish, Afghan. And Iranian. So far I have spent US $ 100,000, "he added." More than 60% of my clients are Afghans, while others include Arabs, Iranians and Turks. " There are many opportunities for Afghan refugees in Turkey where they can come up with skills and accumulation capital. Turkey has introduced an easy way to start new refugee business. There are about 4 million refugees living in Turkey, most of them Syrian citizens. According to Amnesty International, the number of Afghans here is up to one million. Has played an extraordinary role in the economy of the country. Afghan channels were watching Turkish plays on TV installed in Burhan's restaurant and consumers were enjoying the Afghan Kabila Palau.
This is the only Afghan restaurant in the area. 'Last year by the government to tackle difficult economic conditions. In September, the fixed fee for buying property for citizenship in Turkey was reduced from $ 1 million to $ 250,000. According to the Turkish Statistical Institute (TUIK), the purchase of property by foreigners in Turkey has seen an increase of 82% since this decision. Afghan refugees are a small part of that number but About accurate statistics are not available. Everyone who fled the war-torn country is not helpless and desperate. Mohammad Yasin Hamedi is an Afghan businessman who sells property in the suburbs of Istanbul. He told AFP that his house sales rate has doubled this year compared to last year. He says: 'People do not think their lives and possessions in Afghanistan are safe. If you have the money, you or your children may be kidnapped.
This is why businessmen bring their wealth here. "Hamedi's clients include a large number of Afghans. There has been a steady increase in housing projects built in Turkey to meet the needs of foreigners. According to the Housing Developers and Investors Association, foreigners have bought property worth $ 4.6 billion in Turkey in 2018, while the amount could go up to $ 10 billion this year. He also brings skills that play a role in the domestic workforce. Belong to the Hazara tribe. They left war-torn Afghanistan eight years ago. He first went to neighboring Pakistan and then to Turkey. Now he engages in the Islamic and Ottoman era of precious stones and rings in the Grand Bazaar of Istanbul.
The market is considered to be one of the oldest markets in the world. Khaliq told AFP: "In the past some Turkish traders used to import carved stones from other countries but now I am doing the same thing here." Is a partner who helps them with marketing and operates one of 42 Afghan shops in the Grand Bazaar. He says: "I want to grow my business, I want to teach the Turks my art too." In another corner of the Grand Bazaar, an Afghan expert sells rings, nails and earrings. They have everything available in a Kabul shop. Noori says: 'I am a nuclear. I specialize in crafts and I want to do my work here. After coming from a war-torn Afghanistan, I have been doing this for 12 years in Istanbul. On the other hand, Burhan hopes his business continues to do well. Because there are enough Afghan refugees living here. He says: 'There are people here who want to taste Afghan food.'